Are Carbs Linked to Breast Cancer?
Lauren

/

Sep 27th, 2017
Breast Cancer Prevention
Also indexed as:Cancer, Breast
A healthy lifestyle offers protection now. What changes can you make to reduce your breast cancer risk or ease your treatment? According to research or other evidence, the following self-care steps may be helpful.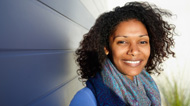 About This Condition
Breast cancer is a malignancy of the breast that is common in women and rare in men. It is characterized by unregulated replication of cells creating tumors, with the possibility of some of the cells spreading to other sites (metastasis).
This article includes a discussion of studies that have assessed whether certain vitamins, minerals, herbs, or other dietary ingredients offered in dietary or herbal supplements may be beneficial in connection with the reduction of risk of developing breast cancer.
This information is provided solely to aid consumers in discussing supplements with their healthcare providers. It is not advised, nor is this information intended to advocate, promote, or encourage self prescription of these supplements for cancer risk reduction or treatment. Furthermore, none of this information should be misconstrued to suggest that dietary or herbal supplements can or should be used in place of conventional anticancer approaches or treatments.
It should be noted that certain studies referenced below, indicating the potential usefulness of a particular dietary ingredient or dietary or herbal supplement in connection with the reduction of risk of breast cancer, are preliminary evidence only. Some studies suggest an association between high blood or dietary levels of a particular dietary ingredient with a reduced risk of developing breast cancer. Even if such an association were established, this does not mean that dietary supplements containing large amounts of the dietary ingredient will necessarily have a cancer risk reduction effect.
Most breast cancer is not hereditary, although a small percentage of women have a genetic weakness that dramatically increases their risk. Women with a strong family history of breast cancer may choose to explore the possibility of genetic testing with a geneticist, found on the staff of many major hospitals.
The incidence of postmenopausal breast cancer varies dramatically from one part of the world to the other, and those who move from one country to another will, on average, over time, begin to take on the risk of the new society to which they have moved. This evidence strongly suggests that most, though not all, breast cancer is preventable. However, great controversy exists about which factors are most responsible for the large differences in breast cancer incidence that separate high-risk populations from low-risk populations.
A few factors that affect the risk of having breast cancer are widely accepted:
The later the age of the first menstrual cycle, the lower the risk.
Full-term pregnancy at an early age (teens to early twenties) lowers risk.
Being overweight increases the risk of postmenopausal breast cancer.
Use of hormone replacement therapy increases the risk, but this increase in risk has been reported to disappear shortly after hormone use is discontinued.
Being older at the time of the last menstrual cycle (early fifties or older) confers a higher risk compared with women who have had their last menstrual cycle at a younger age (late forties or earlier).
Several other factors may affect a woman's risk of getting breast cancer. Many researchers and some doctors believe that long-term (greater than five years) use of oral contraceptives increases the risk of premenopausal breast cancer, but not the risk of postmenopausal breast cancer. Also, being overweight appears to slightly reduce the risk of premenopausal breast cancer, even though it increases the risk of postmenopausal breast cancer.
Almost all women with noninvasive breast cancer (ductal carcinoma in situ), along with a majority of women diagnosed with node-negative invasive breast cancer, are cured with appropriate conventional treatment. Even when breast cancer is diagnosed after it has spread to lymph nodes, many patients are curable. Once breast cancer has spread to a distant part of the body, conventional treatment sometimes extends life but cannot provide a cure.
Symptoms
The diagnosis of breast cancer is usually begun at the time a painless one-sided lump is discovered by the woman or her physician. In recent years, the diagnosis of breast cancer often begins with suspicious findings from a routine screening mammogram accompanied by no symptoms. In more advanced cases, changes to the contour of the affected breast may occur, and the lump may eventually become immovable.
If breast cancer spreads to a distant part of the body (distal metastasis), symptoms are determined by the location to which the cancer has spread. For example, if breast cancer spreads to bone, it frequently causes bone pain; if it spreads to the brain, it generally causes neurological symptoms, such as headaches that do not respond to aspirin. When it has spread to a distant part of the body, breast cancer also eventually causes severe weight loss, untreatable fatigue-inducing anemia, and finally death.
Healthy Lifestyle Tips
The following lifestyle changes have been studied in connection with breast cancer.
Exercise and prevention
Girls who engage in a significant amount of exercise have been reported to be less likely to get breast cancer as adults.1 Although some doctors speculate that exercise in preadolescent girls might reduce the risk of eventually getting breast cancer by reducing the number of menstrual cycles and therefore exposure to estrogen, these effects may occur only in girls engaging in very strenuous exercise.2
Most,3, 4 but not all,5 studies find that adult women who exercise are less likely to get breast cancer. Women who exercise have also been reported to have a reduced risk of high-risk mammography patterns compared with inactive women.6
Exercise in adulthood might help protect against breast cancer by lowering blood levels of estrogen or by helping maintain ideal body weight. In addition to the preventive effects of exercise, aerobic exercise has been reported to reduce depression and anxiety in women already diagnosed with breast cancer.7
Smoking and risk
Some studies have found an association between smoking and an increased risk of breast cancer, including exposure to secondhand smoke.8 However, several reports have either found no association9 or have reported an association between smoking and an apparent protection against breast cancer.10 Some of the studies reporting that smoking is detrimental have found that exposure to cigarette smoke during childhood appears to be most likely to increase the risk of breast cancer.11
The mind-body connection
In some studies, the risk of breast cancer has been reported to be higher in women who have experienced major (though not minor) depression in the years preceding diagnosis.12 Some,13, 14 but not all,15 studies have found that exposure to severely stressful events increases a woman's chance of developing breast cancer. In one study, breast cancer patients exposed to severely stressful events, such as death of a spouse or divorce, had more than five times the risk of suffering a recurrence compared with women not exposed to such stressors.16 Although stress has long been considered as a possible risk factor, some studies have not found significant correlations between psychological stressors and breast cancer risk17 or the risk of breast cancer recurrence.18 Similarly, experiencing psychological distress (independent of external stressors) has, in some reports, not been associated with a reduction in survival or the risk of suffering a breast cancer recurrence.19
Exposure to psychological stress has been reported to weaken the immune system of breast cancer patients.20 Strong social support has been reported to increase immune function in breast cancer patients.21 These findings suggest a possible way in which the mind might play a role in affecting the risk of a breast cancer recurrence.22, 23
In one study, breast cancer patients with strong social support in the months following surgery had only half the risk of dying from the disease during a seven-year period compared with patients who lacked anyone to confide in.24 After 1025 and 15 years,26 breast cancer patients with a helpless and hopeless attitude or with an attitude of stoicism were much less likely to survive compared with women who had what the researchers called a "fighting spirit." In a five-year study, the same helpless/hopeless attitude correlated with an increased risk of recurrence or death in breast cancer patients, but a "fighting spirit" did not correlate with special protection against recurrence or death.27 One trial reported that psychological therapy for hopeless/helpless breast cancer patients was capable of changing these attitudes and reducing psychological distress in only eight weeks.28
Several trials using a variety of psychological interventions have reported increased life expectancy in women receiving counseling or psychotherapy compared with women who did not receive psychological intervention29—even in women with late-stage disease.30 In a now-famous trial, late-stage breast cancer patients in a year-long, 90-minute-per-week support group lived on average twice as long as a group of similar patients who did not receive such support.31
Finally, relaxation training has been reported to reduce psychological distress in breast cancer patients,32 and group therapy and hypnosis have reduced pain in late-stage breast cancer patients.33
Even extensive psychological support (weekly peer support, family therapy, individual counseling, and use of positive mental imagery) has not led to a clear increase in breast cancer survival in every study.34 Why some studies clearly find mind-body connections in regard to breast cancer risk, recurrence, or survival, while other studies find no such connection, remains unclear.
Being overweight increases the risk of postmenopausal breast cancer, a fact widely accepted by the research community. Overweight does not increase the risk of premenopausal breast cancer and even may be associated with a slightly reduced risk of breast cancer in young women.35
Copyright © 2018 Healthnotes, Inc. All rights reserved. www.healthnotes.com
Learn more about Healthnotes, the company.
The information presented by Healthnotes is for informational purposes only. It is based on scientific studies (human, animal, or in vitro), clinical experience, or traditional usage as cited in each article. The results reported may not necessarily occur in all individuals. Self-treatment is not recommended for life-threatening conditions that require medical treatment under a doctor's care. For many of the conditions discussed, treatment with prescription or over the counter medication is also available. Consult your doctor, practitioner, and/or pharmacist for any health problem and before using any supplements or before making any changes in prescribed medications. Information expires December 2018.