Can Eating Fish Prevent Skin Cancer?
Lauren

/

May 1st, 2015
Can Eating Fish Protect Against Skin Cancer?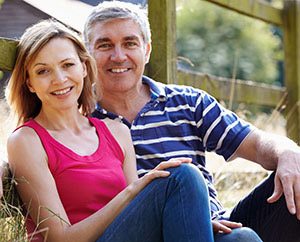 People eating the most fish fat were 48% less likely to have melanoma
Fishing for evidence
According to results published in the International Journal of Cancer, a total of five studies and their combined 47,163 participants were included in the meta-analysis. All of the studies looked at the relationship between skin cancer risk and omega-3 fish fat intake, as determined by questionnaires or telephone surveys. The data from the studies pertaining to each of the three most common types of skin cancer were combined and reexamined, leading to the following findings:
Melanoma: Only one study looked at omega-3 fish fats and melanoma risk. It included people recently diagnosed with melanoma and compared their diets to similar people without melanoma. They found that those eating the most fish fat were 48% less likely to have melanoma.
Squamous cell carcinoma: People with the highest intake of omega-3 fish fats were found to be 14% less likely to develop squamous cell carcinoma than people with the lowest intake, however the difference was not statistically significant.
Basal cell carcinoma: Fatty fish intake had no effect on basal cell carcinoma risk.
The jury is still out
The authors also describe research that was not part of the meta-analysis in which skin samples from people taking fish fats were less easily damaged by ultraviolet sunlight. Nevertheless, they determined that there is not enough evidence to say conclusively whether fish fats can protect against skin cancer. "The best medical advice for skin cancer prevention remains the avoidance of high sun exposure through the use of shade, clothing and topical sunscreen," they said.
Protect your skin
Including some fatty fish in your regular diet won't hurt and might help protect your heart and other important body systems, while perhaps also offering some protection to your skin. Here are some other ways to take care of your skin:
Take in tomatoes. Tomatoes are rich in powerful antioxidants like lycopene and beta-carotene. Studies have found that eating tomato-based foods regularly can lengthen the time it takes for the sun to damage skin and in this way might reduce skin cancer risk.
Slather on C. Creams made with 10% vitamin C can also protect the skin from the sun's damaging UV rays. Studies suggest it may work even better when combined with the vitamin E family of tocopherols and tocotrienols.
Marinate with garlic and turmeric. Antioxidant and anti-inflammatory herbs such as garlic and turmeric have shown potential as anti-skin cancer agents in test tube and animal studies. There's no way to say for sure whether eating them will help you avoid skin cancer, but there are lots of healthy reasons to enjoy them.
(Int J Cancer 2013;doi: 10.1002/ijc.28630)
Maureen Williams, ND, completed her doctorate in naturopathic medicine at Bastyr University in Seattle and has been in private practice since 1995. With an abiding commitment to access to care, she has worked in free clinics in the US and Canada, and in rural clinics in Guatemala and Honduras where she has studied traditional herbal medicine. She currently lives and practices in Victoria, BC, and lectures and writes extensively for both professional and community audiences on topics including family nutrition, menopause, anxiety and depression, heart disease, cancer, and easing stress. Dr. Williams is a regular contributor to Healthnotes Newswire.