Prenatal Food Choice Affects Kid's Allergies
Acme Pharmacy

/

Sep 23rd, 2016
Moms-to-Be: Fish May Prevent Allergy
Research shows that the right diet may protect against children's allergies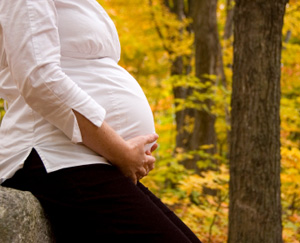 Pregnant women without allergies who ate fish two or more times per week were over one-third less likely to have children with sensitivities to food
In the United States and the European Union, allergic conditions such as asthma, eczema, and hay fever (allergic rhinitis), known as "atopic" diseases, are seen more and more in children. The good news: dietary changes may be able to prevent allergy development. A study found that pregnant women without allergies who ate more fish were over a third less likely to have children with atopic sensitivities to food than were women who ate less fish.
Diet influences allergy development
Environmental and diet changes are among the prime suspects for the rise in allergies. "It seems possible that it is mainly prenatal or very-early-life environmental factors that influence the development of allergic diseases," wrote Dr. Mauro Calvani of the Department of Pediatrics at Rome's San Camillo de Lellis Hospital. "The changing lifestyle in Western countries may explain the dramatic increase in the prevalence of atopic disease in recent years."
Dr. Calvani and colleagues looked at the allergic sensitivity of nearly a thousand children, about 75% of whom were affected by atopic diseases such as asthma, rhinitis, or eczema; the other 25% had other symptoms that resembled those caused by allergies but which were not true allergies. The diets and allergic status of the mothers were also noted.
Compared with the women who ate less fish, pregnant women without allergies who ate fish two or more times per week were over one-third less likely to have children with sensitivities to food. However, this protective effect was not found in the children of women with allergies.
The researchers also found that women with allergies tended to eat more margarine than those with no allergies, a dietary habit that raised their own risk of allergies threefold. The amounts of butter or margarine eaten by mothers were not related to allergies in the children of either group.
Getting more fish into the diet
"If the results of our work are confirmed by other well-designed research," Dr. Calvani said, "it could be beneficial to advise mothers to increase fish intake during pregnancy."
To work more oily fish into your diet, try these delicious dishes:
Pediatr Allergy Immunol
2006;17:94–102)
Jeremy Appleton, ND, CNS, is a licensed naturopathic physician, certified nutrition specialist, and published author. Dr. Appleton was the Nutrition Department Chair at the National College of Naturopathic Medicine, has served on the faculty at Bastyr University of Natural Health Sciences, and is a former Healthnotes Senior Science Editor and a founding contributor to Healthnotes Newswire. He has worked extensively in scientific and regulatory affairs in the supplement industry and is now a consultant through his company Praxis Natural Products Consulting and Wellness Services.