5 Winning Tailgating Tips & Recipes
Jessica Jarrett

/

Oct 3rd, 2016
Football season is in full swing and, more importantly, so is tailgating! Gear up for game day and a tailgate worthy of a touchdown dance with these five winning tips and recipes.
Warm-Up
Don't show up to the tailgate super hungry! Prep for the big game by eating a high protein and high fiber snack a couple of hours before the tailgate. Eating a healthy snack before game time will make you less likely to overeat and more likely to eat in healthy moderation. Try this Edamame Hummus recipe for a flavorful and easy to make warm-up snack!
Balance Out the Buffet
To help balance out the classic tailgate foods that are higher in sodium, saturated fat and calories, incorporate fruits and veggies. Try fruits like grapes, strawberries, apple slices or berries and raw veggies like baby carrots, celery sticks, cherry tomatoes or jicama for a colorful and healthy addition to the buffet table.
Go Lean or Go Home
Enjoy lean meats and seafood on the grill such as grass fed 93% fat free ground beef, sirloin steaks, reduced fat hot dogs and sausages, chicken breast, and salmon filets.
Draft Whole Grains to Your Starting Line-Up
Wherever possible enlist the power of whole grains whether it's with whole grain hamburger buns, whole wheat tortillas for wraps, whole wheat pasta for salads, or whole grain crackers for spreads and dips. Try this 3-Layer Pesto Spread and opt for whole grain crackers!
Set Tailgaters Up for BIG Success with SMALL Portions
Think "mini" by serving sliders instead of half pound burgers, hot dog bites instead of colossal sized franks, and don't forget to make the desserts bite-sized too! Try these Blueberry Cheesecake Canapes so everyone can enjoy without guilt!
The Food Safety Playbook
• Pack moist towelettes so guests can wash up before, during and after the tailgate!
• Don't reuse or consume the marinade used with raw meat.
• Keep ready-to-eat foods separate from foods that still need to be cooked (and store raw meat in foolproof packaging to avoid drips in transit). Pack separate plates and utensils for the raw and cooked foods to help prevent cross-contamination.
• To be safe, meats and fish should be cooked throughout. If using a thermometer hamburgers and bratwurst should be cooked to at least 160-degrees and chicken breasts to 165-degrees.
• Keep cold foods cold (temperatures below 40-degrees) with plenty of ice or icepacks and keep the meats you are cooking cold until they hit the grill. Frozen water bottles can serve as icepacks during transit and provide ice-cold refreshment later when they start to melt.
• Throw away any perishable tailgate items before entering the game. Foods should not be left unrefrigerated for more than two hours or 1 hour in hot weather.
Overtime Recipes
Give these Oven Baked Parm Tots a try for a tasty baked alternative or mix up a batch of this Screaming Sports Mix for a salty snack. You will be the MVP of tailgating with these recipes!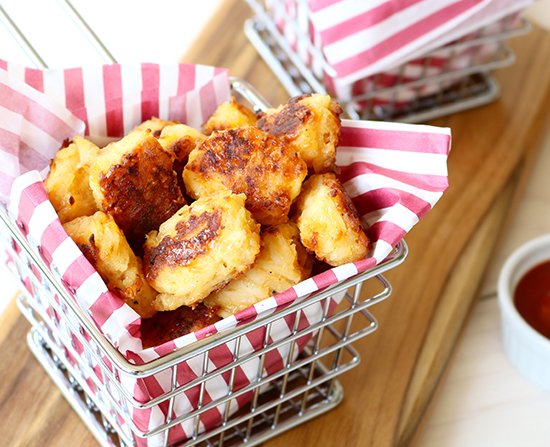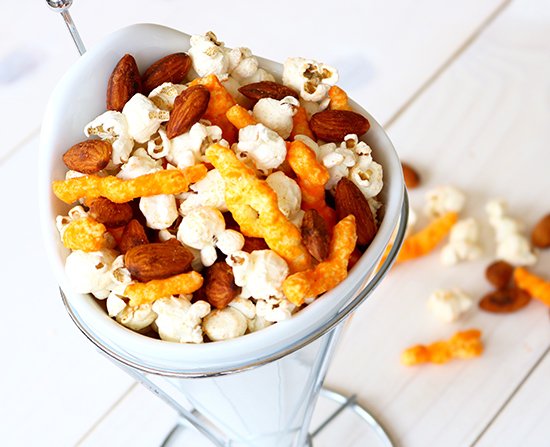 Score more game day and tailgating inspiration on our Pinterest page!