Vitamin C: Finding the sweet spot
Lauren

/

Dec 31st, 2016
Finding the Vitamin C Sweet Spot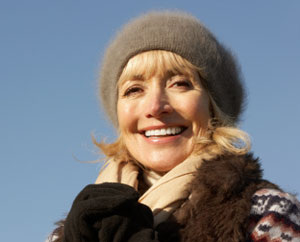 Most health agencies set a safe upper limit for vitamin C of 1,000 to 2,000 mg per day
Some research points to possible health benefits of taking
vitamin C
in amounts well above the recommended dietary allowance (RDA), while other studies do not. Further complicating the matter is that the thousands of vitamin C studies vary greatly in quality. A group of experts has addressed many of these issues in a comprehensive review of decades of vitamin C research. They have concluded that there is a vitamin C sweet spot—a level of intake that maximizes health benefits, while minimizing risks of getting too much.
"C-ing" the big picture
Three noted vitamin C experts from the US, France, and Denmark combed through hundreds of research papers on vitamin C. They considered many factors, including how the body metabolizes, or "processes," vitamin C, the health dangers of not getting enough, and the downsides of getting too much.
The group looked at randomized controlled trials, long considered the gold standard of high quality research; ecological comparisons, in which nutrient and food intakes and disease rates are compared across different countries; and observational studies, often referred to as epidemiologic research.
Important points to emerge from this review include that:
The minimum: The RDA for vitamin C is set to prevent scurvy, a vitamin C–deficiency disease. The daily intake of vitamin C required to prevent scurvy appears to be significantly lower than the amount needed to maximize health and minimize chronic disease risk.
The maximum: Blood levels of vitamin C begin to level off for most people around an intake of 200 mg of vitamin C daily from all sources, and consuming more than 200 mg did not significantly increase blood levels. Excess vitamin C intake appears to not be used by the body and is excreted.
Safety considerations: At intakes of 200 mg of vitamin C daily, no safety issues have been noted. At intakes up to 3,000 mg daily, toxicity assessments show no evidence of harm for nearly all adults. For people at risk of harm from excess vitamin C, such as those with the blood disorders hemochromatosis and thalassemia, or kidney stones, 200 mg per day appears to be safe.
The sweet spot: Most health agencies set a safe upper limit for vitamin C of 1,000 to 2,000 mg per day—5- to 10-fold higher than the 200 mg per day suggested by the authors as optimum. Eating five to nine servings of vegetables and fruit daily can meet the 200 mg vitamin C goal.
Finding your C sweet spot
The RDA for vitamin C is set at 90 mg per day for men and 75 mg per day for women, however, the vitamin C experts lay out a compelling argument for raising this level to 200 mg per day for all adults. Also keep in mind that there are certain situations in which even higher doses of vitamin C may be appropriate. Your doctor or dietitian can help you determine if this applies to you, but our tips can help you get more C into your daily diet:
Aim high. Five to nine servings of fresh and lightly cooked vegetables and fruit daily will help you get more vitamin C.
Get steamy. Steam your veggies to best preserve vitamin C. Frying, boiling, or pan-cooking destroy more of the nutrient.
See citrus. A small glass (6 ounces) of orange or grapefruit juice daily, or an orange with lunch, will up your C quotient. Squeeze lemon or lime into water and tea too. Leave in the pulp for some fiber.
Supplement with savvy. If you suspect you're not getting enough vitamin C, consider a dietary supplement to bring your intake up to 200 mg per day.
(Crit Rev Food Sci Nutr; 52:815–29)
Suzanne Dixon, MPH, MS, RD, an author, speaker, and internationally recognized expert in chronic disease prevention, epidemiology, and nutrition, has taught medical, nursing, public health, and alternative medicine coursework. She has delivered over 150 invited lectures to health professionals and consumers and is the creator of a nutrition website acclaimed by the New York Times and Time magazine. Suzanne received her training in epidemiology and nutrition at the University of Michigan, School of Public Health at Ann Arbor.