Winter tip to boost your bones all year
Lauren

/

Dec 5th, 2016
Boost Winter D to Build Strong Bones All Year Long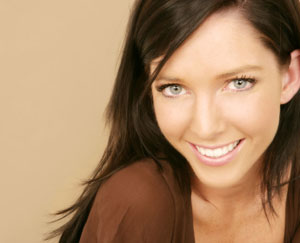 The trick is to keep bone formation equal to or greater than breakdown with bone-building nutrients, such as calcium and vitamin D
Many women don't get enough calcium, and dark winter days can deplete the body of vitamin D—both of which can increase a woman's risk of osteoporosis. A study published in the European Journal of Nutrition found that supplementing with dairy foods fortified with calcium and vitamin D can have a positive effect on measures of bone health and may help protect postmenopausal women from losing valuable bone mass.
Keeping a positive balance
Bones are constantly being remodeled in a delicate balance of bone formation and breakdown. During childhood and early adulthood, bone formation is greater than breakdown, leading to a net gain in bone mass, which peaks at around age 30. After that, bone breakdown starts to outspeed new bone formation, and the bones begin to lose mass.
The trick to maintaining healthy bones is to keep the rate of bone formation equal to or greater than that of breakdown. In order to do that, it's important to furnish the body with bone building nutrients, such as calcium and vitamin D. Less well known, but apparently also important players in bone health include phosphorus, silica, boron, vitamin K, and several B-vitamins.
We need D
Of the 40 postmenopausal women who took part in the study, 20 were assigned to a dietary group that received fortified dairy products containing 1,200 mg calcium and 300 IU vitamin D daily for 12 months. The amount of vitamin D in the foods was increased to 900 IU per day for the remaining 18 months of the study. The other women—the control group—did not receive any supplemental foods.
Researchers looked at the women's blood markers of bone turnover and vitamin D status, and bone density tests were done before, during, and after the study period to assess changes in bone mass.
What the study found
Levels of parathyroid hormone—a hormone that causes calcium to be released from the bones—increased significantly in the control group compared with the dietary group during the first six winter months of the study, suggesting that bone mass was lost in the control group women during this time.
In the first part of the study, which was winter, vitamin D levels dropped in both groups, suggesting that 300 IU per day of vitamin D was not enough without the sunlight of the warmer seasons.
After 30 months (when the dietary group had been getting 900 IU per day of vitamin D for 18 months), vitamin D levels dropped significantly during the winter in the control group, but they stayed the same as during the summer months in the dietary group.
"Maintenance of vitamin D levels during the winter in the same high levels as in the summer could probably indicate that the increase of dietary vitamin D intake from 300 IU to 900 IU per day was adequate to counterbalance the effect of season on vitamin D status," said the study's lead author, Roxane Tenta, PhD, of the Department of Nutrition and Dietetics at Harokopio University in Athens, Greece. Finally, the DG had more favorable changes in total body BMD than the CG.
Fortification everywhere you go
Because of recent interest in the disease preventive effects of vitamin D, the sunshine vitamin is showing up in everything from yogurt to bread. While the health-promoting effects of naturally occurring and sunlight-derived vitamin D are known to be important, continuing research will help us determine optimal supplementation, including fortified foods.
(Eur J Nutr 2011;50:341–9)
Kimberly Beauchamp, ND, received her doctoral degree from Bastyr University, the nation's premier academic institution for science-based natural medicine. She co-founded South County Naturopaths in Wakefield, RI, where she practiced whole family care with an emphasis on nutritional counseling, herbal medicine, detoxification, and food allergy identification and treatment. Her blog, Eat Happy, helps take the drama out of healthy eating with real food recipes and nutrition news that you can use. Dr. Beauchamp is a regular contributor to Healthnotes Newswire.