Feed Your Heart with Flavonols
Lauren

/

Jan 31st, 2017
Food Focus: Flavonols for Heart Health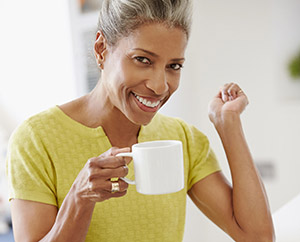 The study uncovered a strong connection between flavonols and reduced risk of atherosclerotic disease
Flavonols are a group of nutrients found in foods such as tea, onions, chocolate, and berries. While health experts have long known that flavonols may offer general health benefits, the heart appears to be one of the specific areas where flavonol-rich foods may enhance health.
Flavonols offer cardiovascular benefit to older women
Researchers collected diet and health information, including use of blood pressure medications, existing heart disease, height, weight, diabetes, and smoking and drinking habits, from 1,063 generally healthy, older women living in Perth, Australia. The group was followed for five years to track who died due to atherosclerotic heart disease—the type of disease that leads to blocked blood vessels and heart attacks.
Women who got the most dietary flavonols from all foods and beverages were 73% less likely to die due to atherosclerotic vascular disease compared with women eating the least.
Women consuming the most flavonols from tea were 68% less likely to die due to atherosclerotic disease compared with women who had the lowest intake.
Women consuming the most flavonols from non-tea sources were 59% less likely to die due to atherosclerotic disease compared with women with the lowest intake.
Feasting on flavonols
This study is observational, and cannot prove cause and effect. Still, it uncovered a strong connection between flavonols and reduced risk of developing atherosclerotic disease, a major killer in the developed world. Further, there are few downsides to getting more flavonol-rich foods into your healthy eating plan.
Sip smartly. Tea accounted for about 65% of the flavonol intake in the study, suggesting that the beverage is a smart addition to any heart-healthy diet.
Brew tastiness. Black tea is a rich source of flavonols, though both green and white teas contain the nutrients too. Regardless of the type, don't overbrew: steep for two to four minutes, and use water that is just below boiling temperature to avoid bitter flavors.
Pick the plant. True tea comes from a plant known as Camellia sinensis. While herbal infusions such as chamomile, licorice, valerian, and other herbal blends taste great and can have their own health benefits, only the Camellia sinensis plant yields true tea—black, green, or white.
Focus on food. Don't forget to think beyond tea too. Great food sources of flavonols include onions, scallions, kale and broccoli, other green leafy vegetables, apples—especially the peels—raspberries, blackberries, dark red cherries, strawberries, grape juice, and red wine.
Add it up. Don't rely only on food and beverages for heart health. No heart-health plan would be complete without regular aerobic physical activity, such as brisk walking, jogging, swimming, vigorous dancing, basketball or soccer, and good social support that bolsters you when you're down and helps you keep the stresses of daily life in perspective.
(Br J Nutr 2013; doi:10.1017/S0007114513000780)
Suzanne Dixon, MPH, MS, RD, an author, speaker, and internationally recognized expert in chronic disease prevention, epidemiology, and nutrition, has taught medical, nursing, public health, and alternative medicine coursework. She has delivered over 150 invited lectures to health professionals and consumers and is the creator of a nutrition website acclaimed by the New York Times and Time magazine. Suzanne received her training in epidemiology and nutrition at the University of Michigan, School of Public Health at Ann Arbor.