Eat to Beat Bone Deterioration?
Lauren

/

Apr 26th, 2017
An Integrative Approach for Strengthening Bones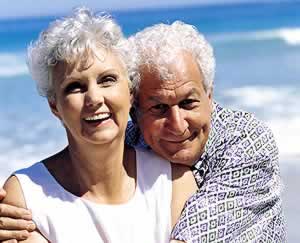 Supplementing with bone-specific nutrients appears to be a good idea, but don't forget healthy diet and physical activity
Bone density
is affected by many factors including diet, nutritional supplements, and physical activity. The results from a new study suggest that the combined effect of diet and lifestyle counseling and a few key supplements—
vitamin D
,
vitamin K
, and
calcium
—may help postmenopausal women maintain bone density as they age.
Combining lifestyle changes and bone-specific supplements
The study, published in the Journal of Bone and Mineral Metabolism, included 115 postmenopausal women who were divided into three treatment groups and one control group.
All of the treatment groups attended nutrition and lifestyle counseling sessions every two weeks and ate fortified milk and yogurt portions for one year. The dairy portions were made to provide either 800 mg of calcium and 10 mcg (400 IU) of vitamin D or the same amounts of calcium and D plus 100 mcg of vitamin K1 or 100 mcg of vitamin K2 every day.
Breaking down the K
Vitamin K1, or phylloquinone, is the form of vitamin K made by plants. The menaquinones, a group of compounds that are collectively called vitamin K2, are produced by bacteria and are also found in some foods, such as cheese and fermented soy.
The type of vitamin K2 that was used in this study (menaquinone-7 or MK-7), may have more biological activity than vitamin K1.
The benefits of the holistic approach
When researchers compared bone mineral density measurements from the beginning and end of the study, they observed:
Overall bone mineral density increased slightly in women in all three treatment groups, but decreased slightly in women in the control group.
Women in the two groups receiving vitamin K had small increases in bone density in the lumbar spine while small decreases were seen in the women in the calcium plus D and control groups.
The preservation of bone seen in the treatment groups might reflect a reduced fracture risk, although we can't know for sure from this study, because, even though higher bone mineral density is usually associated with lower risk of fracture in general, it isn't always.
"Our findings showed that the holistic approach followed in the current study, combining nutrition and lifestyle counseling with the consumption of fortified milk and yogurt, managed to induce favorable changes in dietary intake indices (calcium, vitamin D and vitamin K) and physical activity levels, as well as in total body bone mineral density," the study's authors concluded. "Furthermore, an additional benefit was observed for lumbar spine bone mineral density for the groups supplemented with vitamin K1 and K2, probably indicating a site-specific skeletal effect of this nutrient."
Balancing supplements with lifestyle
Supplementing with bone-specific nutrients appears to be a good idea, but don't forget to incorporate healthy diet and physical activity into your equation for bone health:
Bear the weight (when you exercise). This includes walking, jogging, dance, golf, and many other activities. Swimming and cycling are examples of activities that do not involve much weight bearing.
Moderate your protein. Most of us get more protein than we need and this can increase calcium loss. Too little protein is also bad for bones, so make sure to get some, but not too much.
Limit caffeine and salt. Both caffeine and salt increase calcium loss in the urine in some people.
Enjoy soy. Some, but not all, studies have found that adding soy protein or soy isoflavones (a special type of plant antioxidant) to the diet can improve bone density in postmenopausal women.
Eat plenty of greens and fermented foods. Green leafies are rich in vitamin K1 as well as calcium, while sauerkraut, kimchi, kefir, aged cheeses, and other fermented foods are excellent sources of vitamin K2.
(J Bone Miner Metab 2011;29:501–6)
Maureen Williams, ND, completed her doctorate in naturopathic medicine at Bastyr University in Seattle and has been in private practice since 1995. With an abiding commitment to access to care, she has worked in free clinics in the US and Canada, and in rural clinics in Guatemala and Honduras where she has studied traditional herbal medicine. She currently lives and practices in Victoria, BC, and lectures and writes extensively for both professional and community audiences on topics including family nutrition, menopause, anxiety and depression, heart disease, cancer, and easing stress. Dr. Williams is a regular contributor to Healthnotes Newswire.