Men & Multivitamins
Lauren

/

May 3rd, 2018
Multivitamins May Protect Men Against Cancer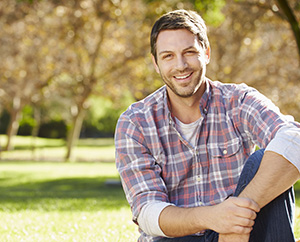 Men taking the multivitamin were diagnosed with 8% fewer cancers overall
Many Westerners are concerned that they may not be getting all the nutrients they need everyday for optimal health, which has made multivitamins a popular choice for many people. Study results on multivitamins often conflict, with some showing benefits, and others finding either no benefit or even potential harm. Results from one large, randomized, controlled trial of multivitamins fell on the side of benefit, showing a modest but significant decrease in cancer occurrence for men who took a basic, daily multivitamin.
The ideal study population
Researchers randomly selected 14,641 male physicians to receive a daily multivitamin-mineral supplement or placebo for approximately 11 years. The physicians were 50 years or older, and 9% had a previous history of cancer. Other factors, including age, height and weight, tobacco and alcohol use, diet, other medications, and family history of cancer were similar in the supplement and placebo groups. 
The multivitamin provided around 100% of the daily value for most essential vitamins and minerals, with a few exceptions. It contained no iron, and for vitamins E and B12, the multivitamin provided significantly more than 100% of the daily value. For vitamin K, biotin, calcium, magnesium, and chromium, it provided significantly less than 100%. The supplement contained some additional nutrients, including lutein and lycopene.
Moderate multivitamin, less total cancer
Men taking the multivitamin were diagnosed with 8% fewer cancers overall than men in the placebo group.
There were no significant differences between the supplement and placebo groups in terms of specific cancer types, such as prostate and colorectal cancers. There were no significant differences in the risk of death due to cancer between the two groups.
Finding balance
The study multivitamin was similar to "common," moderate-dose products available in any supermarket or pharmacy. Given that past studies have suggested multivitamins may increase cancer risk, these findings are reassuring. However, according to lead study author Dr. J. Michael Gaziano, "It would be a big mistake for people to go out and take a multivitamin instead of quitting smoking or doing other things that we have a higher suspicion play a bigger role, like eating a good diet and getting exercise."
Keep this in mind as you consider our tips on creating your own cancer risk reduction plan:
Be modest. Steer clear of mega-doses, and follow the American Cancer Society's advice: eat a balanced diet, and if you take a supplement, choose a balanced multivitamin that contains no more than 100% of the daily value of most nutrients.
Seek the experts. A person's diet may get out of balance for a variety of reasons, such as illness, nutrient depletion or malabsorption caused by a drug, medical condition, food intolerance, or allergy. If this describes you, discuss your diet with your doctor or dietitian to identify specific nutrients that may be missing.
Consider context. The study population was healthy, older males, most of whom don't smoke, and many of whom eat a balanced diet and exercise regularly. If you smoke, are obese, or have additional risk factors for cancer, heart disease, or other chronic disease, these findings may not apply to you.
Get bang for your buck. Regardless of whether you take a multivitamin, you can never go wrong by adopting basic cancer prevention strategies: avoid tobacco, drink alcohol modestly or not at all, move regularly, eat plenty of vegetables and fruit, use sunscreen consistently, and maintain a healthy body weight.
(JAMA 2012;308:doi:10.1001/jama.2012.14641)
Suzanne Dixon, MPH, MS, RD, an author, speaker, and internationally recognized expert in chronic disease prevention, epidemiology, and nutrition, has taught medical, nursing, public health, and alternative medicine coursework. She has delivered over 150 invited lectures to health professionals and consumers and is the creator of a nutrition website acclaimed by the New York Times and Time magazine. Suzanne received her training in epidemiology and nutrition at the University of Michigan, School of Public Health at Ann Arbor.