Back-to-School Bedtimes
Lauren

/

Jul 6th, 2018
Getting Kids to Sleep at Back-to-School Bedtimes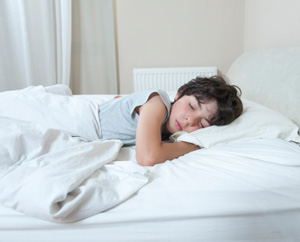 Engage reluctant children with oral hygeine products in their favorite flavors or sporting beloved characters
Long summer days and nights often lead to a loosening of weeknight bedtimes. In back-to-school season, it's a good idea to get reacquainted with a regular bedtime a couple weeks before the academic year actually starts. Even modest sleep loss can take a toll on students, and create added challenges for children with attention-deficit or learning disabilities.
If you are having trouble kick-starting your family bedtime routines, here are a few reminders to help kids get better sleep:
Be consistent. Stick to a regular bedtime.
Avoid eating late. If dinner is late, keep it light. Eating a big meal just before bed can make it hard to fall asleep.
Encourage activity. Make sure your child has plenty of physical activity and time outside during the day.
Be mindful about bedtimes. Develop a relaxing bedtime routine. This may include reading your child a story or giving them a warm bath. Make toothbrushing a calming self-care ritual, engaging reluctant children with oral hygeine products in their favorite flavors or sporting beloved characters. 
Unplug. Try turning off computers and television an hour or more before bedtime. Screen time close to bedtime can interfere with sleep quality. Experiment with turning off all wireless devices in your house before bedtime. Some children appear to be especially sensitive to the type of radiation emitted by routers, laptops, and other wireless devices.
Talk to your doctor. If your child takes medications regularly and has difficulty sleeping check in with your pediatrician. Certain medications, including some decongestants, asthma medicines, and stimulants used to treat attention-deficit disorder (ADD), may contribute to sleep problems.