Risk Factors for Cardiovascular Disease
Lauren

/

Dec 28th, 2018
What's for Dinner Tonight?
Quick meal ideas for your busy week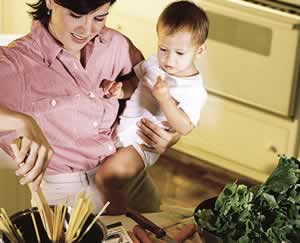 A little forethought will help you roll out tasty meals all week long
There's no need to sacrifice taste for speed when it comes to making dinner for you and your family. Bring healthy, quick meals to the table all week long with the following tips and tricks.
Prepare, prepare, prepare
A little forethought at the start of the week will help you roll out tasty meals all week long.
Stock your pantry
A well-stocked pantry with basic and specialty items helps you get cooking fast.
Keep on hand packaged or homemade stocks, jarred pesto, sun-dried tomatoes,

artichoke

hearts, stir-fry sauces, frozen pie crusts, pizza dough, canned

beans

,

pasta

, ravioli, tortellini,

tortillas

, and hard

cheeses

.
Your weekly shopping list may include eggs, fresh greens, fruits and vegetables, tofu, soft cheeses, meats and

poultry

, and other perishables.
Put it all together
You prepped, planned, and shopped. Let the cooking begin.
Kathleen Finn is a freelance writer and marketing consultant in the natural health industry. She longs for a well-stocked pantry.