High Blood Pressure (Hypertension)
Also indexed as:Blood Pressure (High), Elevated Blood Pressure, High Blood Pressure, Nightime Hypertension
Beat hypertension—Lower your blood pressure with simple lifestyle changes to protect yourself from this hidden health problem. According to research or other evidence, the following self-care steps may be helpful.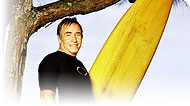 About This Condition
Approximately 90% of people with high blood pressure have "essential" or "idiopathic" hypertension, for which the cause is poorly understood. The terms "hypertension" and "high blood pressure" as used here refer only to this most common form and not to pregnancy-induced hypertension or hypertension clearly linked to a known cause, such as Cushing's syndrome, pheochromocytoma, or kidney disease. Hypertension must always be evaluated by a healthcare professional. Extremely high blood pressure (malignant hypertension) or rapidly worsening hypertension (accelerated hypertension) almost always requires treatment with conventional medicine. People with mild to moderate high blood pressure should work with a doctor before attempting to use the information contained here, as blood pressure requires monitoring and in some cases the use of blood pressure-lowering drugs.
As with conventional drugs, the use of natural substances sometimes controls blood pressure if taken consistently but does not lead to a cure for high blood pressure. Thus, someone whose blood pressure is successfully reduced by weight loss, avoidance of salt, and increased intake of fruits and vegetables would need to maintain these changes permanently in order to retain control of blood pressure. Left untreated, hypertension significantly increases the risk of stroke and heart disease.
Symptoms
Essential hypertension is usually without symptoms until complications develop. The symptoms of complications depend on the organs involved.
Healthy Lifestyle Tips
Smoking is particularly injurious for people with hypertension.1 The combination of hypertension and smoking greatly increases the risk of heart disease–related sickness and death. All people with high blood pressure need to quit smoking.
Consumption of more than about three alcoholic beverages per day appears to increase blood pressure.2 Whether one or two drinks per day meaningfully increases blood pressure remains unclear.
Daily exercise can lower blood pressure significantly.3 A 12-week program of Chinese T'ai Chi was reported to be almost as effective as aerobic exercise in lowering blood pressure.4 Progressive resistance exercise (e.g., weight lifting) also appears to help reduce blood pressure.5 At the same time, blood pressure has been known to increase significantly during the act of lifting heavy weights; for this reason, people with sharply elevated blood pressure, especially those with cardiovascular disease, should approach heavy strenuous resistance exercise with caution. In general, people over 40 years of age should consult with their doctors before starting any exercise regimen.
Most people with high blood pressure are overweight. Weight loss lowers blood pressure significantly in those who are both overweight and hypertensive.6 In fact, reducing body weight by as little as ten pounds can lead to a significant reduction in blood pressure.7 Weight loss appears to have a stronger blood pressure-lowering effect than dietary salt restriction.8
A specific chiropractic adjustment has been shown to produce a sustained reduction in blood pressure that was equivalent to that produced by two blood pressure-lowering medications.9
Holistic Options
Anxiety in men (but not women) has been linked to development of hypertension.10 Several research groups have also shown a relationship between job strain and high blood pressure in men.11, 12, 13 Some researchers have tied blood pressure specifically to suppressed aggression.14
Although some kind of relationship between stress and high blood pressure appears to exist, the effects of treatment for stress remain controversial. An analysis of 26 trials reported that reductions in blood pressure caused by biofeedback or meditation were no greater than those seen with placebo.15 Though some stress management interventions have not been helpful in reducing blood pressure,16, 17 those trials that have reported promising effects have used combinations of yoga, biofeedback, and/or meditation.18, 19, 20 Some doctors continue to recommend a variety of stress-reducing measures, sometimes tailoring them to the needs and preferences of the person seeking help.
Preliminary laboratory studies in animals21 and humans22, 23, 24 suggest that acupuncture may help regulate blood pressure. Most,25, 26, 27, 28, 29, 30 but not all,31 preliminary trials also suggest that acupuncture may be an effective way to lower blood pressure. Whether blood pressure goes back up after acupuncture is discontinued remains an unsettled question.
Auricular (ear) acupressure has been reported to be an effective treatment for hypertension,32, 33, 34 though in one case the improvement was not significantly better than use of traditional herbal medicines.35
Spinal manipulation may lower blood pressure (at least temporarily) in healthy people, according to most preliminary36, 37, 38 and controlled39 trials. However, some research suggests the effect is no better than the blood pressure-lowering effect of sham ("fake") manipulation.40 In hypertensive people, temporary decreases in blood pressure have also been reported after spinal manipulation.41, 42, 43 However, most,44, 45, 46 but not all,47 trials suggest that manipulation produces only short-term decreases in blood pressure in hypertensive people.
Copyright © 2019 Healthnotes, Inc. All rights reserved. www.healthnotes.com
Learn more about Healthnotes, the company.
The information presented by Healthnotes is for informational purposes only. It is based on scientific studies (human, animal, or in vitro), clinical experience, or traditional usage as cited in each article. The results reported may not necessarily occur in all individuals. Self-treatment is not recommended for life-threatening conditions that require medical treatment under a doctor's care. For many of the conditions discussed, treatment with prescription or over the counter medication is also available. Consult your doctor, practitioner, and/or pharmacist for any health problem and before using any supplements or before making any changes in prescribed medications. Information expires December 2019.