Type 2 Diabetes
Also indexed as:Blood Sugar (Diabetes), Diabetes, Type 2, High Blood Sugar
Also known as adult-onset diabetes, type 2 diabetes can often be managed by carefully monitoring your diet. According to research or other evidence, the following self-care steps may be helpful.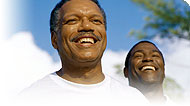 About This Condition
Diabetes mellitus is an inability to metabolize carbohydrates resulting from inadequate insulin production, absence of insulin production, or impaired utilization of insulin. Other forms of diabetes (such as diabetes insipidus and gestational diabetes) are not included in this discussion.
There are several types of diabetes mellitus including type 1, type 2, and gestational diabetes, as well as diabetes insipidus, and a more recently recognized form of adult-onset diabetes called latent autoimmune diabetes in adults (LADA).6 This article concerns type 2 diabetes, which has also been called adult-onset diabetes or non-insulin-dependent diabetes. However, type 2 diabetes also may affect children and may also require treatment with insulin. With type 2 diabetes, the pancreas often makes enough insulin, particularly when a person is first diagnosed, but the body has trouble using it. Type 2 diabetes frequently responds well to natural therapies; however, if the condition is not well managed, the body may be unable to continue to make adequate insulin, requiring treatment with insulin. For many people with type 2 diabetes, lifestyle changes and/or oral glucose lowering medications are able to keep the condition well-managed.
People with diabetes cannot properly process glucose, the main sugar the body uses for energy. As a result, glucose stays in the blood, causing blood glucose to rise. At the same time, the cells of the body are starved for glucose, because without insulin, glucose cannot enter cells. People with diabetes are at increased risk for heart disease, atherosclerosis, cataracts, retinopathy, stroke, poor wound healing, infections, and damage to the kidneys and nerves. In addition, those with diabetes have a higher mortality rate if they also have high homocysteine levels.7 The risk of diabetes-related health complications can be decreased with proper blood sugar management and a healthy lifestyle.
Healthy Lifestyle Tips
Everyone with diabetes aged 6 months and older should get a seasonal flu shot. Close household contacts and out-of-home caregivers of people with diabetes should also get the vaccine.8
People with diabetes should get the flu "shot," not the nasal spray type of vaccine. The flu shot is given with a needle, usually in the arm. The vaccine used in the shot is made from killed virus; you cannot catch the flu from the flu vaccine. In addition to the seasonal flu vaccine, people with type 2 diabetes should follow updated Centers for Disease Control and Prevention guidelines regarding pneumococcal vaccines (PCV13 and PPSV23) in older adults.9
Most people with type 2 diabetes are overweight.10 Excess abdominal weight does not stop insulin formation,11 but it does make the body less sensitive to insulin.12 Excess weight can even make healthy people prediabetic,13 though weight loss can reverse this problem.14 Once type 2 diabetes is present, weight loss will not completely cure or reverse the disease. However, in most studies, type 2 diabetes improves with weight loss.15, 16, 17 meaning weight management should be a key component of any type 2 diabetes management plan.
Exercise helps decrease body fat and improve insulin sensitivity.18, 19 People who exercise are less likely to develop type 2 diabetes than those who do not.20 However, exercise can induce low blood sugar in diabetics taking blood sugar–lowering medications, or even occasionally increased blood sugar.21 Therefore, people with diabetes should never begin an intensive exercise program without consulting a healthcare professional. However, the latest diabetes guidelines highlight the harm of prolonged sitting, and recommend that all individuals with diabetes break up extended periods of sedentary time (more than 90 min).22
Drinking moderate amounts of alcohol in healthy people improves glucose tolerance.23, 24, 25, 26 However, alcohol has been reported to worsen glucose tolerance in the elderly and in people with diabetes in some studies.27, 28 People with diabetes who drink have also been reported to have a high risk for eye and nerve damage.29, 30
Questions remain about where the line should be drawn regarding alcohol intake. For healthy people, light drinking will not increase the risk of diabetes, and may even reduce the risk of developing type 2 diabetes;31 however, heavy drinking does increase the risk of developing diabetes and should be avoided.32 People with diabetes should limit alcohol intake to two drinks per day for men, and one drink per day for women. The Centers for Disease Control define one drink as equivalent to a 12 ounce can of beer, 8 ounces of malt liquor, 5 ounces of wine, and 1.5 ounces of hard liquor. In one report, older people with type 2 diabetes who drank daily, but moderately, had a dramatically lower incidence of death from heart disease compared with nondrinkers.33 This outcome is not surprising since moderate alcohol intake is associated with protection from heart disease in most other reports. This finding may be of particular importance because heart disease is the leading killer of people with diabetes. In another study, nondrinkers had a higher incidence of type 2 diabetes than did moderate drinkers.34 However, alcohol consumption has numerous downsides as well, including risk of addiction and increased risk of several types of cancer. For this reason, it is not advised that people who do not drink begin doing so simply for heart-protective benefits. However, if you currently drink moderately (one drink per day for women, two drinks per day for men), it is likely safe, and possibly beneficial to continue to do so. Ask your doctor what is best for you, taking into account your personal medical history, and remember that beyond moderate drinking, alcohol will be more harmful than beneficial.
People with diabetes who smoke are at higher risk for kidney damage,35 heart disease,36 and other diabetes-related problems. Smokers are also more likely to develop diabetes,37 so it's important for diabetic smokers to quit. Current diabetes guidelines advise against using e-cigarettes as an alternative to smoking or to facilitate smoking cessation.38
Although most healthcare professionals agree on the necessity of self-monitoring of blood glucose (SMBG) by people with type 1 diabetes, disagreement exists within the medical community regarding the efficacy and necessity of SMBG by people with type 2 diabetes. A controlled clinical trial found that home glucose monitoring strips did not affect the management of type 2 diabetes.39 Moreover, a review of available literature concluded that the efficacy of SMBG in people with type 2 diabetes is questionable and should be tested in a rigorous high-quality trial.40 Advocates of SMBG, such as the American Diabetes Association (ADA), have observed that SMBG by people with diabetes has revolutionized management of the disease, enabling them to achieve and maintain specific goals.41 These observations are well-supported in the medical literature.42 Detractors point out that indiscriminate use of self-monitoring is of questionable value and adds enormously to healthcare costs.43 The ADA acknowledges that accuracy of SMBG is instrument- and technique-dependent. Errors in technique and inadequate use of control procedures have been shown to lead to inaccurate test results.44 Nevertheless, it is likely that self-monitoring of blood glucose, if used properly, can have a positive effect by increasing a person's involvement in their diabetes care.45 Pharmacists and healthcare practitioners can teach people with diabetes certain skills that will enhance their ability to properly self-manage blood glucose.
One way to accomplish SMBG is to utilize a technique called continuous glucose monitoring (CGM). CGM can be undertaken either with or without an insulin pump, which is a device that delivers rapid- or short-acting insulin 24 hours a day through a catheter placed under the skin. CGM typically is integrated into pump function, but if a pump is not being used, CGM can be accomplished with a tiny sensor inserted under the skin to check glucose levels in tissue fluid. The sensor stays in place for several days to a week, and then must be replaced. It's important to note that implementation of CGM should not be attempted unless a patient has a high level of readiness to tackle this challenge. If CGM is undertaken, providing ongoing CGM support is critical to success.
The American Diabetes Association now recommends a pre-meal blood glucose target of 80–130 mg/dL, rather than 70–130 mg/dL.46 This better reflects new information comparing actual average glucose levels with A1C targets. This information will help guide patients who are practicing SMBG.
Holistic Options
Acupuncture may be helpful in the management of diabetes, or complications associated with the disease. Preliminary trials have suggested that acupuncture can lower blood sugar and improve insulin production in people with type 2 diabetes,47, 48, 49, 50 but trials on long-term effects have not been concluded. In a preliminary trial, 77% of people suffering from diabetic neuropathy experienced significant reduction in pain following up to six acupuncture treatments over a ten-week period. Many also were able to reduce pain medications, but no long-term change in blood-sugar control was observed.51 Bladder control problems, a complication of long-term diabetes, responded to acupuncture treatment with a significant reduction in symptoms in both controlled and uncontrolled trials.52, 53
Copyright © 2019 Healthnotes, Inc. All rights reserved. www.healthnotes.com
Learn more about Healthnotes, the company.
The information presented by Healthnotes is for informational purposes only. It is based on scientific studies (human, animal, or in vitro), clinical experience, or traditional usage as cited in each article. The results reported may not necessarily occur in all individuals. Self-treatment is not recommended for life-threatening conditions that require medical treatment under a doctor's care. For many of the conditions discussed, treatment with prescription or over the counter medication is also available. Consult your doctor, practitioner, and/or pharmacist for any health problem and before using any supplements or before making any changes in prescribed medications. Information expires December 2019.