High-Protein, Low-Carb Diet: A Safe Option for Obese Teens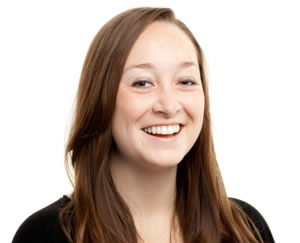 Being overweight also carries heavy health risks, so finding ways to stimulate weight loss continues to be a priority
Safety is always a concern when it comes to weight loss diets, especially for children and adolescents—will they get the nutrients they need to grow and develop properly? However, being overweight also carries heavy health risks, so finding ways to stimulate weight loss continues to be a priority. According to the Journal of Pediatrics, severely obese teens can benefit from a high-protein, low-carbohydrate diet, while still getting the nutrition their growing bodies need.
High protein versus low fat
The study compared a traditional low-fat weight loss diet to a high-protein, low-carbohydrate diet in severely obese adolescents. Forty-six teens who weighed almost twice their ideal body weight enrolled in the study and started on a 13-week diet: those assigned to the high-protein diet were aiming for daily intakes of 2 to 2.5 grams of protein per kilogram of ideal body weight and no more than 20 grams of carbohydrate; those assigned to the low-fat diet were instructed in calorie restriction and ways of getting no more than 30% of daily calories from fat.
Key findings were as follows:
Both groups lost weight, but the high-protein group lost more: average weight loss in the low-fat group was about 16 pounds (7.27 kg) while the high-protein group lost an average of 29 pounds (13.18 kg).
At the 24-week follow-up evaluation, teens in the low-fat group had gained back most of their lost weight, but teens in the high-protein group were still an average of 14 pounds (6.31 kg) lighter than they had been. At the 36-week follow-up, neither group had maintained significant weight loss.
BMI (body mass index) scores (statistical calculations based on BMI percentiles for age and gender) improved in both groups during the diet period and were still improved at follow-ups. This means that some of the weight the children gained back was due to normal growth, rather than to a worsening of obesity. The improvement was greater in the high-protein group.
Blood sugar control was better in both groups at the end of the diet period.
Both groups had improvements in cholesterol levels, but the high-protein group had greater reductions in triglyceride levels than the low-fat group.
The high-protein group lost slightly more body fat and muscle mass than the low-fat group. Neither group lost bone mass.
Biochemical markers of overall health stayed within healthy ranges over the course of the study, and teens in both groups grew normally during the 9 months of monitoring.
Helping teens who need to shed pounds
The results from this study should begin to relieve concerns that this type of diet may be an unhealthy approach for teens. "There have been fears that the diet could adversely impact growth and could increase cholesterol levels because it is a high-fat diet," said lead study author Dr. Nancy F. Krebs at the University of Colorado Denver School of Medicine. Based on their findings, Dr. Krebs and her colleagues concluded that "a high protein, carbohydrate restricted diet should be considered a safe and effective option for medically-supervised treatment of severe obesity in adolescents."
(J Pediatr 2010; electronic publication)
Maureen Williams, ND, received her bachelor's degree from the University of Pennsylvania and her Doctorate of Naturopathic Medicine from Bastyr University in Seattle, WA. She has a private practice on Cortes Island in British Columbia, Canada, and has done extensive work with traditional herbal medicine in Guatemala and Honduras. Dr. Williams is a regular contributor to Healthnotes Newswire.